BRIDGING THE WORLD MISSIONS
Bridging the World Missions
Bridging the World (BTW) Missions Ministry plays a vital role in Calvary Chapel Old Bridge's vision to EXALT the Lord, to EQUIP the saints for the work of the ministry, and to be sent out to ENGAGE the culture for Jesus Christ. Currently, we serve and help support over 35 Missionaries and Missions Outreach Ministries locally, nationally, and internationally. Calvary Chapel Old Bridge regularly sends short-term teams and long-term missionaries to various countries to share the Gospel, comfort the hurting, and rebuild with hope. To receive occasional news and updates about the missionaries we support, sign up below or visit the Missions Wall in the Calvary Chapel Old Bridge foyer for opportunities where you can participate in the valuable work of local and international missions outreach.
HOME GROWN MISSIONARIES
Healthy churches work to bring more people into the kingdom. Throughout the years, CCOB has been able to send people into the mission field to bring God's Word across the world. These missionaries have come out of Calvary Old Bridge and are fulfilling the Great Commission oversees. As a church, we look to support them practically, lift them up in prayer, and celebrate their stories that show God at work.
As a missionary to Nicaragua, Lincoln is reaching out to the children living in impoverished ghettos in Managua, Nicaragua. He serves at a place the Lord provided where children gather before and after school to receive food, prayer and the Word of God. He is also teaching Bible studies at a prison and ministers at Blue Bird House, a home for physically and mentally-challenged children.
Read More →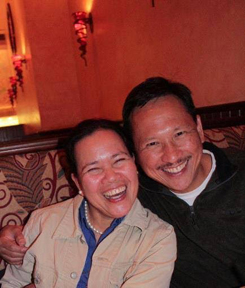 Tony served as an elder at CCOB before he and his wife Amber Reyes quit their respective jobs in the US in 2015 in order to follow God's call in their lives to return to the Philippines to raise up and train young men who will start reproducing churches in places where there are none. God has provided a small piece of land for their mission in the Philippines wherein they are currently developing it to use as a training center in time for its opening in September, 2016.
Read More →
INTERNATIONAL MISSIONARIES
Beyond those who have come from our church, CCOB supports many other like-minded missionaries around the world. We support these missionaries through prayer, financial means, and short-term trips throughout the year. Pray how the Lord might guide you in supporting these missionaries.